Who Is JonTron? All The Info On The Strongly-Opinionated Retro-Gamer
2 February 2017, 17:22 | Updated: 17 July 2017, 12:24
Come say hey to JaaaanTraaaan!
JonTron is the YouTuber on everybody's lips at the moment - either for his A+ YouTube content or his strong political opinions. If you're confused about who he is and what he does, don't worry because we've rounded up some of the most important facts right here. Let us know if you think any else needs to be added!
---
JonTron, or Jonathan Aryan "Jon" Jafari is a YouTuber born in California in 1990. He's also of Hungarian and Iranian descent.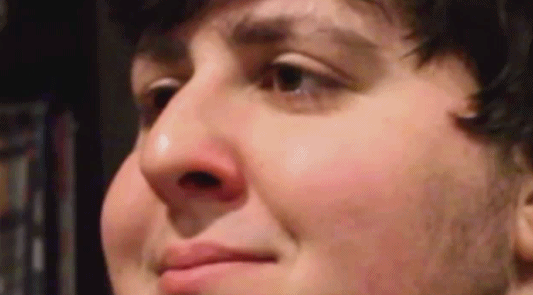 His YouTube channel is focused on comedy reviews and sketches of retro video games and god awful movies with his parakeet, Jacques. He also has another bird called Cinnamon but she likes to bite people.
Jon was one of the co-creators and hosts of Game Grumps with Arin Hanson (Egoraptor), but abruptly left in June 2013 to pursue his own channel further.
He also co-created the video game entertainment website, NormalBoots. What a busy boy.
Almost 12 years ago, Jon uploaded the following video of an anthropomorphic onion to Newgrounds under the name "BirdmanXZ6".
He's got strong connections with h3h3 Productions; they all lived in New York City together, Hila was a producer for Jon for a year and Ethan often appeared in his Counter Strike videos.
Last year, a dating simulator was made including JonTron as one of the possible love interests. It's called Asagao Academy and includes many other members of his NormalBoots network.
His most viewed video is him doing a cover of Katy Perry's 'Firework' after raising over $25,000 on a Twitch streams years beforehand. It currently has over 11 million views.
At the beginning of 2017, Jon got into some hot water after he tweeted some pretty heavy opinions on "Sexism", the abilities of Donald Trump and the value of the Women's March. It caused a lot of his fanbase to boycott him and question one of their favourite creators.
He's reviewed a huge variety of retro games including Hercules, Barbie, Home Alone and even some of the worst movies known to man; Birdemic and Food Fight.
Save
Save