GIFs: 7 Times Kermit Upstaged Jenna Marbles
12 November 2015, 14:53 | Updated: 17 July 2017, 12:11
Behold The Majesty Of This Tiny Silver Horse
Jenna Marbles is a glitter-covered bucket of talent, but sometimes even she can be upstaged. It takes a pretty damn captivating individual to steal attention away from this brassy gal - but Kermit The Dog fills that role perfectly. Here are 7 times Kermit totally stole the show:
1. When Jenna Was Talking And He Could Barely Stay Awake
This dude clearly went out on the town the night before, because he can barely keeps his tiny eyes open. That or he's getting bored of listening to his human yappin' to a camera again.
2. When Jenna Was Trying To Talk To Him But He Was Too Busy Having A Traumatic Vietnam Flashback
You don't know the horrors those tiny eyes have seen.
3. The Time When He Thought He Was In 'The Office'
Jim Halpert, eat your heart out.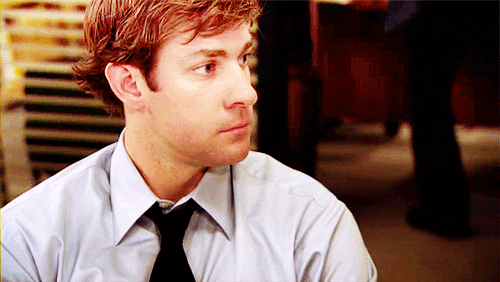 4. When Kermit Became Kanye And Just Chilled As Kanye
Kermye, if you will.
5. When Kermit Became So Incredibly Jealous Of Jenna's Success That He Tried To Eat Her Entire Audience
Luckily for us - he missed.
6. When Kermit's Smile Shone Brighter Than A Thousand Stars
Sorry Jenna, but we can't keep our eyes off of them pearly whites.
7. When Jenna's Outro Had To Wait Because There Was A Smurf That Needed To Be FULLY MURDERED
"STOP LAUGHING JENNA. THIS IS SERIOUS. HE NEEDS TO DIE."
So there we have it! Kermit truly is a celebrity in his own right. For more Jenna Marbles goodness, click here.