We Bet You Forgot These 10 Facts About Markiplier
23 June 2016, 16:22 | Updated: 17 July 2017, 12:17
Number 4 is shocking
Mark Edward Fischbach is a complex guy. However, luckily for you, we're experts and we've compiled 10 of the most shocking/sweet/surprising facts about the man otherwise known as Markiplier. Read on and let us know how many of these you had no idea about...
1. Marks all time favourite movie is Termanator 2. 
2. Mark broke his arm after playing on a climbing frame at school.
3. His favourite colour is green.
4. He once said he had no interest in dyeing his hair.  
5. He is the proud owner of a taco trophy which he won by making the best margaritas.
6. His fave non alcoholic drink is water.
7. He is afraid of dolls.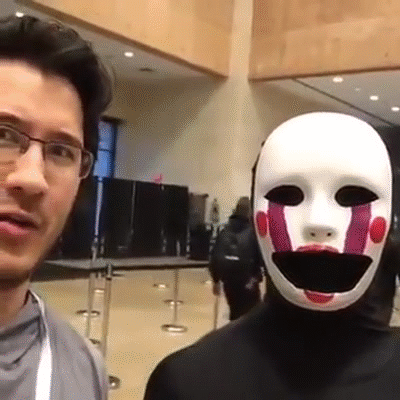 8. Chicken and dumplings is his favourite meal. 
9. Mark has noted that he also suffers from trypophobia which means to have a  fear of irregular patterns of holes.
10. Mark also has a fear of the ocean and drowning which is called thalassophobia. 
Bonus fact Mark has a lot of fears and is such a smol bean.
Save