16 Photos Of Markiplier Holding The Sh*t Out Of Massive Dogs
5 December 2016, 11:32 | Updated: 17 July 2017, 12:22
This is my life now.
Oh what a terrible day I'm having. It's now become my sole duty to find photographs of Markiplier holding the sh*t out of various dogs, and it's been tiring work. Can you even imagine how many pictures of Markiplier I've been through? All the endless galleries of Chica, Buddi, Lucy and Charlie?! It's been exhausting, but I think I've finally finished creating my magnum opus. This is it.
Below this pre-amble, you will find 16 photographs (and GIFs) of the one they call Markiplier doing his favourite thing in the world; holding the sh*t out of various large dogs. From dancing, to the sweet sweet embrace of love, I can say with total confidence that I have never seen another human being hold a dog the way Markiplier does. And all the evidence you need to come round to this school of thought is shared below.
Please enjoy my hard work, and the man who lifts many dogs.
---
Let's kick things off with a harmless GIF of Chica bouncing on Mark's lap. Note how much he's holding the sh*t out of her.
My only question after seeing this image, is who rescued the other from water: Did Mark save Chica, or Chica save Mark?!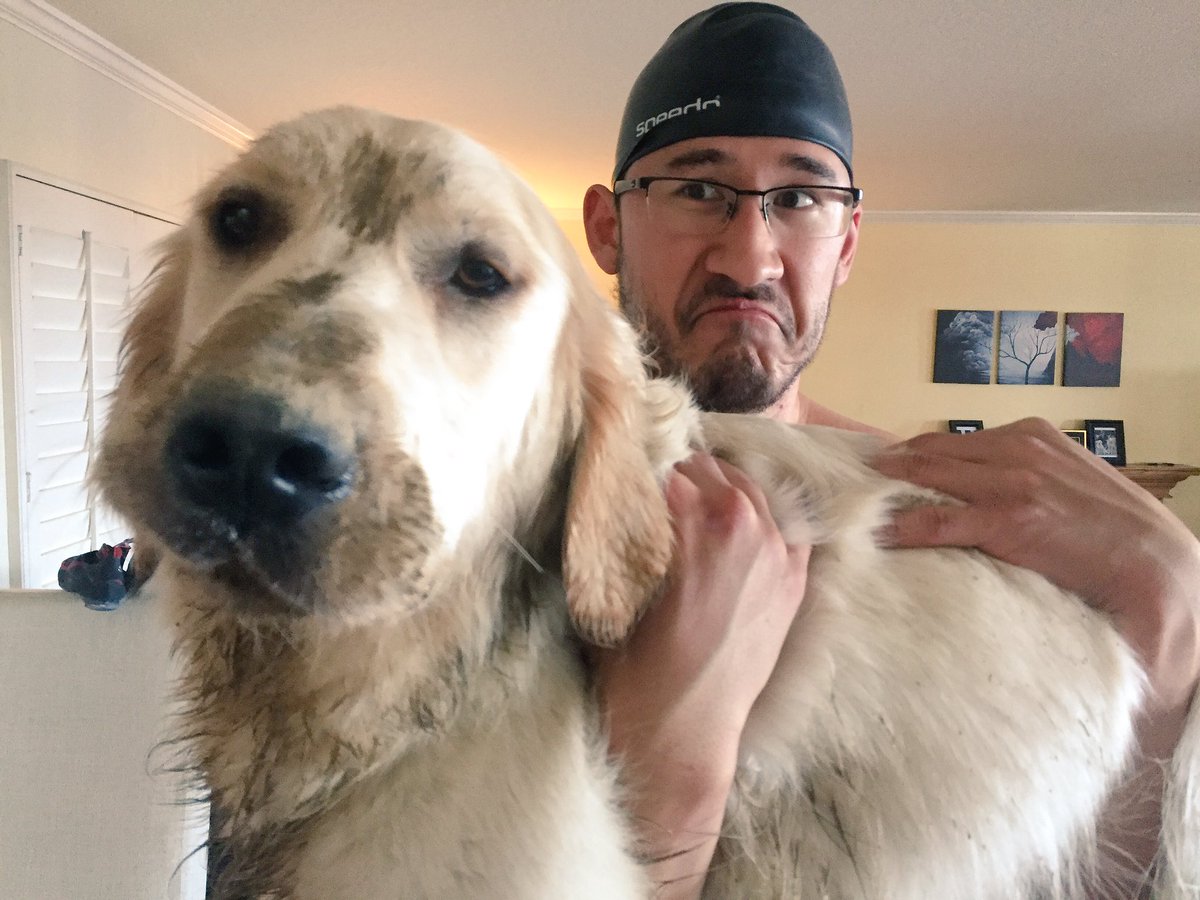 Some people are just born to be dog people.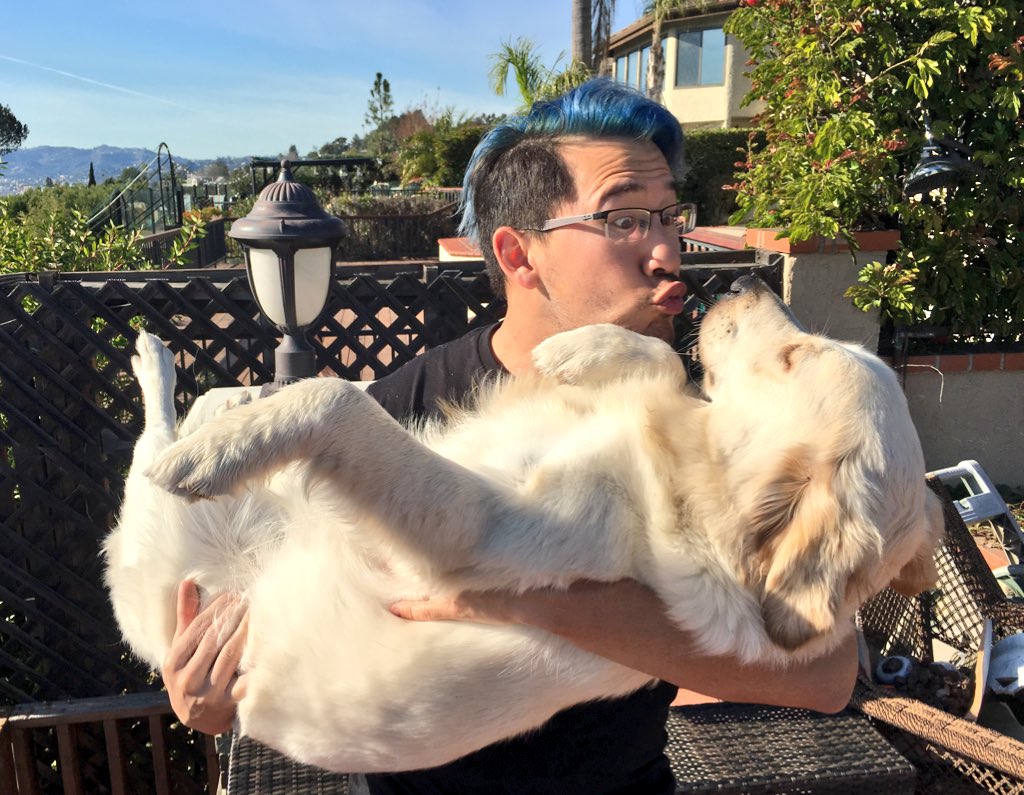 I literally cannot express to you how much Chica's face is making me laugh in this picture. Not even Chica can believe how much she's being held the sh*t out of.
The strongest relationship in the world... one man and his doggo.
Can we quickly talk about the way Mark snuggles into this kiss?! Is it possible that he's now kissing the sh*t of her too?!
Let's shake up this Chica love-in with a little bit of Lucy who is arguably the biggest dog known to man. Or at least, this man.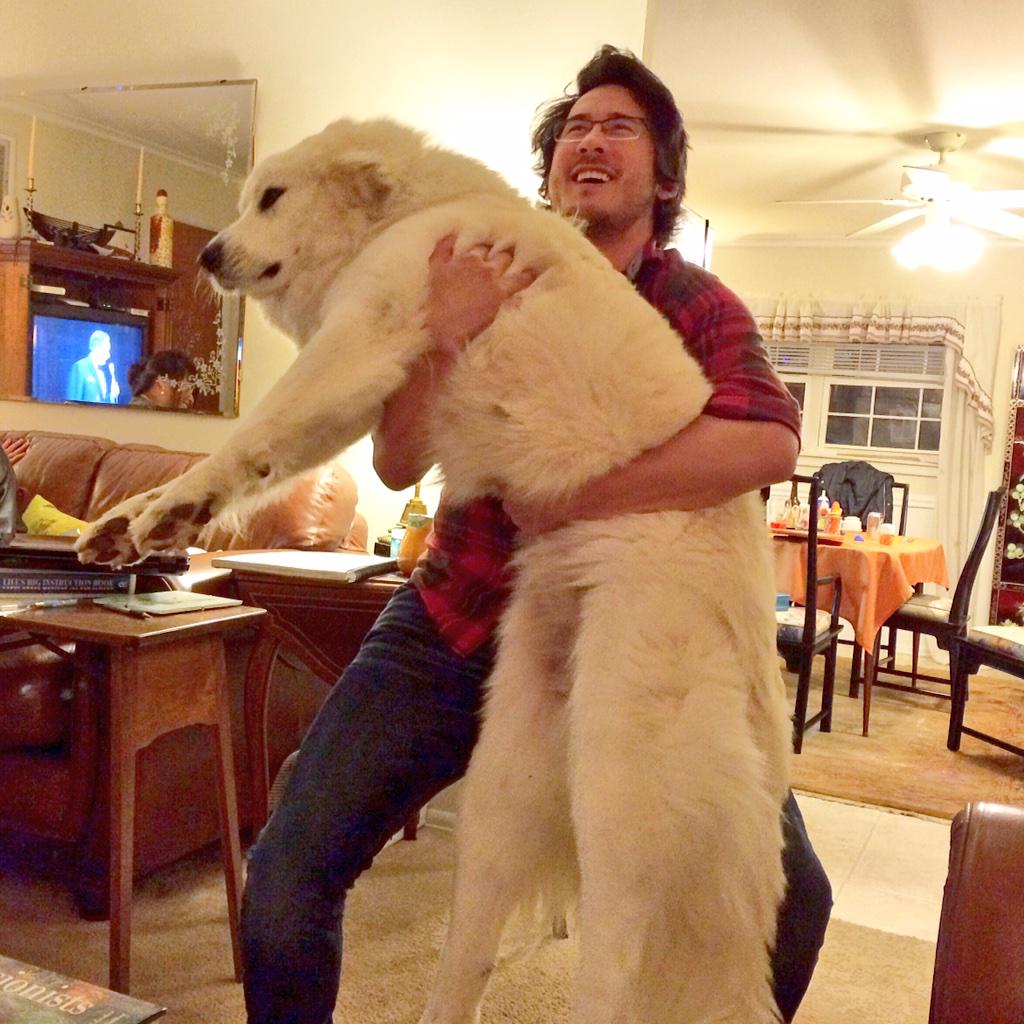 Okay back to Chica, who I cannot emphasise enough is having the sh*t held out of her.
We had to throw one BORF joke in here, forgive us.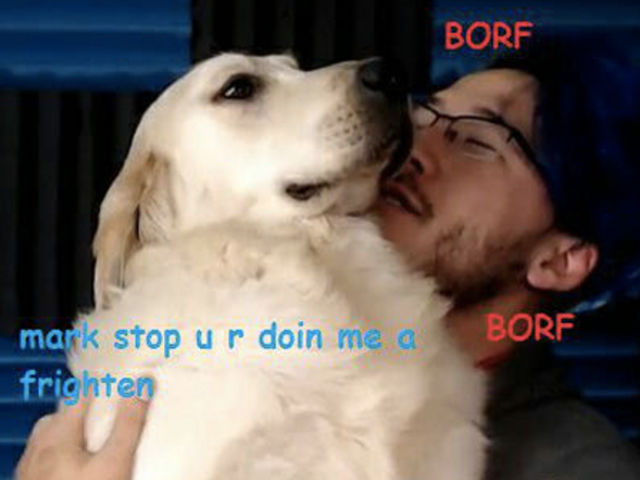 If only the technology existed for Mark to pass Chica through our screens right now... A day without petting a dog is a bad one.
We'd be making that face too if we held Lucy.
A new pupper enters the mix - and Lucy clearly can't handle how much Mark is holding the sh*t out of her.
And then there's Mark holding big baby Buddi!
This may not be a holding in the literal terms, but he's still hugging the sh*t out of her instead.
Oh god, this image is too pure. IT'S JUST SOLVED MY DEBT PROBLEMS.
This may not be a massive dog, like we promised, but he's still holding the sh*t out of it right?!