13 Times PewDiePie Made Us Scream WTF
26 April 2016, 15:30 | Updated: 17 July 2017, 12:15
Oh Felix, y u so freaky?
PewDiePie may be the most subscribed person on YouTube, but that in no way means he has to be the most logical, thought-provoking and comprehensible person on the planet - in fact, he's quite the opposite. Long time fans of Pewds will know that he's not one to shy away from the ~s t r a n g e~ side of his personality, but sometimes Felix got so damn far into Weirdville that it had us all screaming "WTF?!" in silent confusion.
READ MORE: Here's What Else PewDiePie Has Been Up To
To celebrate these moments, we've rounded up the 13 most WTF moments of Felix's career so far - and trust me, this is just scraping the tip of a very large, very strange iceberg. We'd love to know which PewDiePie moments made YOU scream WTF, so if we missed anything, don't be afraid to let us know in the comments below.
Out of context, this makes very little sense.
Again, we massively need context for this Pewds. Banana?!!?!!!
Never, EVER forget that this WTF moment happened.
https://twitter.com/pewdiepie/status/684361610744475648?ref_src=twsrc%5Etfw
NGL, this was one of the best episodes of Pewds Does Everything.
Just PewDiePie here serving us his natural fierceness.
Can you remember when he made this MONSTROSITY a reality?! Ban Felix from Photoshop 2k16.
Pewds has a rather... strange relationship with his Bro Army.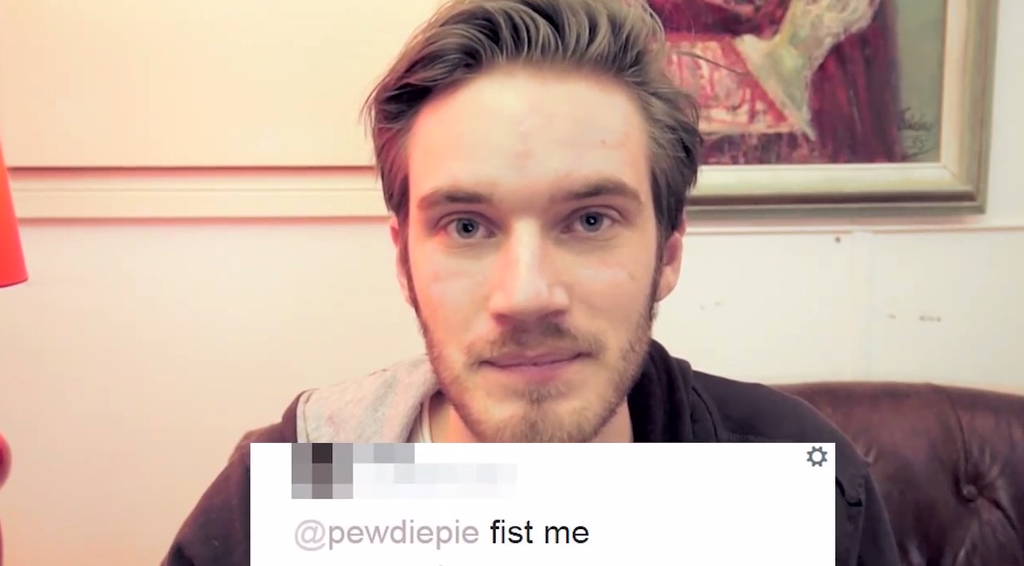 This beautiful dedication to Phan came literally out of nowhere. 
http://spacecattle.tumblr.com/post/141675316413
I mean, WTF is this and why wasn't I there to retweet/like/print screen/save/cross stitch every single interaction?!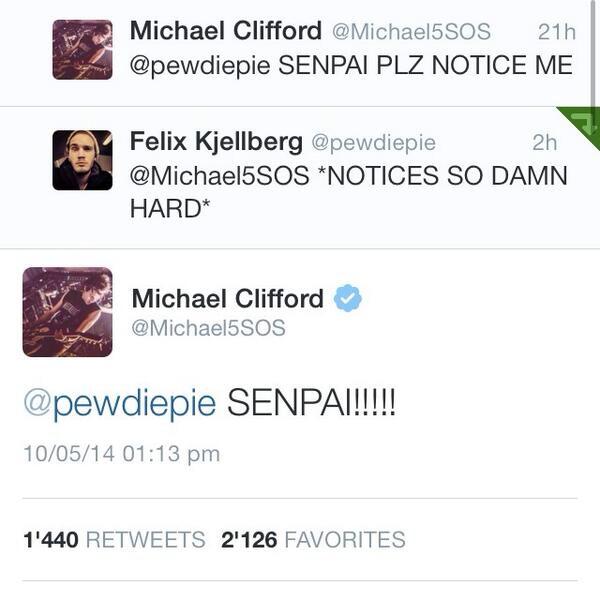 Lets not just forget what PewDiePie is wearing in the background of this Vine please.
http://galaxyshy.tumblr.com/post/141656968469/y-am-i-just-now-finding-all-of-this
Here's a gif of Felix getting attacked by dozens of deer... WTF?!
Felix once called out Miley Cyrus for her blatant copying of his fashion taste. Yup, that actually happened.
And finally, let us never forget the STRANGEST and most WTF video PewDiePie has ever uploaded...