NGL, PewDiePie Has The Most Attractive Family In The World
27 September 2016, 10:47 | Updated: 17 July 2017, 12:20
The Swedish are a beautiful bunch of people!
Look, we're not in the business of exclusion here, so we'd like to make it totally clear right off the bat that every single person on this planet is beautiful. However, there must be something in the water over in Sweden because PewDiePie and his entire family are so gosh darn attractive it's almost unbelievable!
We've all seen Felix as the dashing young man taking over YouTube - but have you met Ulf, Johanna and Fanny yet? We've rounded up some pictures from across the Internet of Felix and the Kjellberg's (what a good band name that would be) to demonstrate just how beautiful this family is - because we can see you all Googling to find out!
---
First up is this beautiful family shot of the Kjellberg family - plus Marzia. It's immediately clear that being short is not something to be worried about in this household.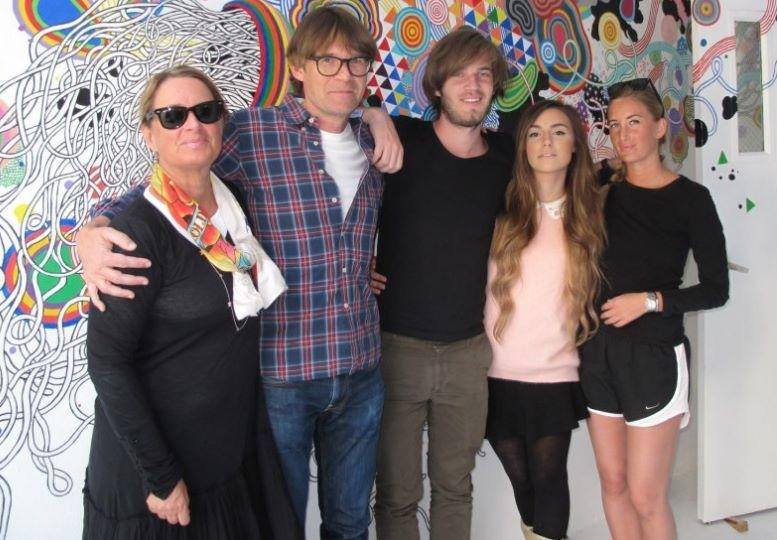 On the far left is Johanna, PewDiePie's mother, and next to her is Ulf (often called Liam) standing somehow taller than Felix! And lastly, on the far right, is Fanny - who's been lucky enough to star in some of her brother's videos!
---
So here's Felix's mom - Johanna Kjellberg. As well as being the parent to one of the Internet's most famous celebrities, she was also the CIO and Vice President of a Swedish clothing company called KappAhl!
Here's Johanna with a very VERY young looking Felix where it kinda looks like he's won about 10 million medals for something...
---
Next up is Felix's dad, Ulf Kjellberg. Having given his name to his son (whose full name is Felix Arvid Ulf Kjellberg), these two share a lot in common - but most importantly their sweeping Swedish locks!
Ulf is the CEO and Sales Director of Inobiz, a Swedish software company, but let's take a look at the two men all dressed up in matching suits.
---
And lastly is Felix's sister - Fanny Kjellberg! As an older sister, Fanny was very protective of her brother and can be seen in many of PewDiePie's "family photo" videos as she was always looking after the young Swede.
She's currently a recruitment manager and recently got married, so if you want to do some more sleuthing, try Googling "Fanny Sylwander"!
---
As we said earlier, Felix's mom and sister were lucky enough to have a starring role in one of the videos on the most famous YouTube channel in the world. You can see the Kjellberg family below and learn some v. interesting things about Felix...
---
The Kjellberg family certainly have some beautiful DNA - but can you think of anymore amazing YouTube families? Let us know in the comments below.