RackaRacka Are The Nerdy Channel You've Been Looking For
7 January 2016, 11:07 | Updated: 17 July 2017, 12:12
These guys are slaying YouTube down under.
Here at Unicorns HQ, we love bringing you YouTubers that we absolutely adore from all over the globe. So it comes with great pleasure that we introduce you to the nerdy YouTube channel you may already know about but haven't subscribed to... yet.
Their videos have been seen MILLIONS of times. In fact, we can almost guarantee that you've seen at least one of their videos. But the question on your lips still remains: Who the heck is RackaRacka?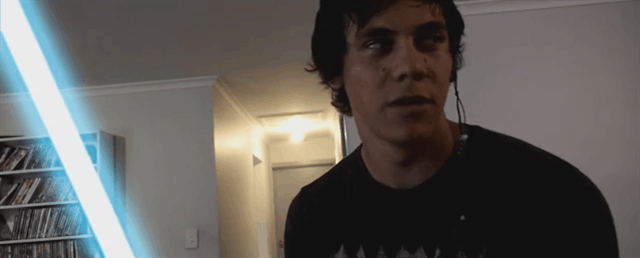 Well, this gang of crazy nerdy guys specialise in making all your fantasy dreams comes true when they make legendary games/movies/tv shows fight each other. The effects are spectacular, if not incredibly gory. [Be warned]
We're honoured to serve you up all of the greatest things to have ever come out of these incredibly talented young Australians - get ready to hit that Subscribe button!
Marvel vs DC Battle (19,771,183 views / April 20th 2015)
Harry Potter vs Star Wars (19,151,614 views / April 28th 2014)
Halo vs Call of Duty (14,486,947 views / May 25th 2015)
Most Epic Nerf War in History (11,355,078 views / September 9th 2014)
Game of Thrones vs Lord of The Rings (4,971,478 views / June 12th 2014)
Portal Gun Duel (2,928,458 views / September 30th 2014)
Walking Dead vs The Last Of Us (2,416,965 views / July 6th 2015)