10 Adorable Facts About Tanya Burr
27 May 2016, 16:30 | Updated: 17 October 2017, 09:42
People are girl crushing on Miss Tanya Burr across the globe. With her dreamy wedding, multiple business ventures and perfectly effortless waves we have all fallen for Tanya. Here are 10 facts that will help you recreate Tanya's wedding look, give you tips for dealing with anxiety and make you WISH Tanya was your BFF.
1.) Tanya and Jim's FIRST official date was to the cinema to see The Holiday 
N'awwww. No wonder they got together after seeing what is arguably one of the best romantic comedies of all time (I will not hear otherwise).
2.) Tanya wore the lipstick Spiced Rose by Laura Mercier on her wedding day
*Rushes to the nearest beauty counter*
3.) One of her favourite inspirational quotes is; "You have to be odd to be number one"
Get it? Cos number 1 is an odd number. Here at Unicorns we're all about those hashtag maths puns.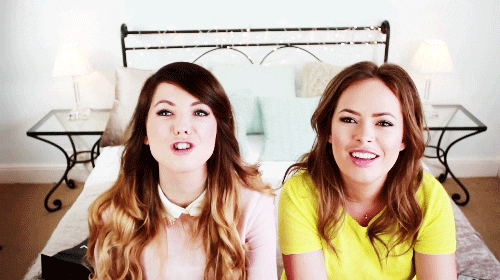 4.) Tanya has a very varied music taste and would want a Radiohead song played at her funeral 
Let's just hope it isn't 'Creep'.
5.) One of Tanya's favourite places is Southwold, as she has so many memories there and loves the calming effects of being by the sea
Who doesn't love to hear the waves crashing against the rocks as you sit and pen vlog ideas.
6.) Tanya would LOVE to have tea and cake with Drake 
She would also invite The Queen and Olivia Palermo obvs.
7.) Miss Burrs's favourite brand of chocolate is Charbonnel Et Walker 
Especially the salted caramel ones (an excellent choice).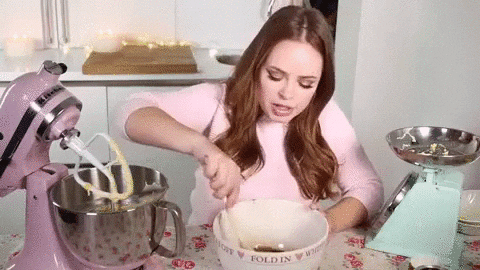 8.) To help with anxiety when travelling, Tanya packs her favourite mug to make her feel more at home
An adorable fact that you can use in your own life ?
9.) One of Tanya's favourite mugs is by Emma Bridgwater
Tanya once did Emma's makeup for a magazine shoot before she found YouTube fame
10) Tanya's go to brand for an evening outfit is Needle & Thread 
Fun fact: needles and threads are used in the production of clothes.
Thank you Miss Burr for always smiling and giving us the best make-up tips around!