We Bet You Forgot These 10 Facts About VelvetGh0st
5 July 2016, 10:23 | Updated: 17 October 2017, 09:42
Gabs + Nellie = Goals.
Think you know all things Gabby? Put your knowledge to the test and check out these 10 VelvetGh0st facts we bet you don't remember!!
1. You will always find her purse, sunglasses, keys and lipstick as key staples in her bag.
2. She absolutely HATES mushrooms. Yuck!
3. Gabby once broke her leg on a school bus, which has left her unable to sit on chairs normally. She has to cross her legs or raise them... Strange, huh?!
4. Her favourite films are Saving Mr. Banks, The Holiday and The Notebook. So girly!
5. Gabby's pet peeve is rude people. Manners don't cost a penny, people!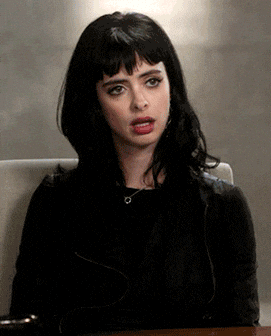 6. When Gabby was at school, her first tooth fell out in a jigsaw puzzle.
7. She has had 6 cats: Fluff, Flossy, Buster, Charlie, Lily and now Nellie! Aw.
8. She was named after tennis player Gabriela Sabatini.
9. Gabby is ambidextrous, which means she can write with both hands. Slay.
10. She has gone through 6 surgical operations and is in the process of planning her 7th!
Can you honestly say you knew all this about Gabby? If so, kudos to you!
Save