10 YouTubers To Follow On Instagram For Instant #StyleGoals
7 October 2015, 13:50 | Updated: 17 October 2017, 09:39
When it comes to Instagram, we all know it's just a platform for us all to carefully position our wooden bowls of thai broth in perfect lighting and filtered to the max in the hope people will think we're aspirational, rather than see us for what we really are (a bunch of people who wear Christmas pjs all year round and normally eat out-of-date tinned ravioli for dinner). And yet, we still love it.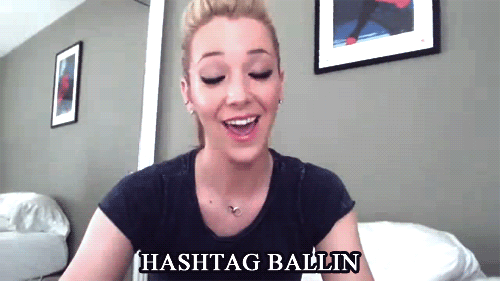 This week, Instagram turned five and we struggled to remember a time before the Valencia filter and #eatclean. As well as allowing us to filter the sh*t out of our lives, it's also influenced the way we source fashion, beauty and style inspiration. With #OOTD having been used over 56 million times to date, there's someone for everyone when it comes to getting dressed on a morning.
As always, YouTubers are some of the most followed people on the platform and we've tracked down 10 YouTubers you need to follow if you're all about #thatfashionlife.
Think we've missed someone off the list? Leave us a comment below.
Followers: 253K
We featured SoothingSista as our YouTuber Of The Week a few weeks ago and we still haven't stopped crushing on her. Expect flawless make-up, green dip-dyed hair and all of the trends.
Followers: 521K
Brit Victoria is a YouTuber and fashion lecturer so she knows her stuff when it comes to style. Her style is effortless but very put together and chic and her Instagram will make you want white/grey hair ASAP.
Followers: 49.3k
If you've been reading our site for a while, you'll know we think Alexandra rocks. A plus size model and YouTuber, there's not a trend Alexandra isn't afraid to try. If you're worried that tutu will make your hips look bigger or you're scared to wear print, this is the account to follow to show you can wear what you want and always look awesome.
Followers: 490k
When you're both a YouTuber and the creative director of a fashion line, you're going to have bags of natural style. Sammi's Instagram is ultimate goals- from gorgeous travel snaps to cute photos of her dogs. If you want someone to swap lives with, this lady is the one.
Followers: 124k
If you love the 60s aesthetic, you'll love Becca Rose. A British fashion and beauty vlogger, Becca's Instagram is all about beehive hair, dogtooth print and her pug. She's living her best life.
Followers: 24k
If you want life goals, look no further. London based Tijan is the epitome of style and class. Think Celine handbags, fancy dinners, a posh pad and lots of travelling. We die.
Followers: 952k
If beauty is more your bag, you can hardly go wrong with one of the most subscribed to beauty gurus in the world. Expect daily #FOTDs and a brand new desire to wear bright pink lipstick.
Followers: 42.3k
Tasha's style is very sports-luxe and, unlike us, she clearly wears her trainers to the gym too. If you're tempted to pair a vintage Adidas t-shirt with your beaten up boyfriend jeans but don't have the balls yet, Tasha is our source of inspiration.
Followers: 284k
Known for her beauty channel, Vivianna's Instagram is filled with a similar stripped back but chic AF style. Her clothing style is all about classics that look spot on every time and the odd Sophie Hulme handbag that makes us want to be her so bad it hurts a little.
Followers: 83.5k
There's a slight 90s aesthetic to Jess' look, it's the opposite of try-hard and she has a knack for layering clothes whilst still looking tailored and chic. The Queen of Statement Sunglasses, we've got on eyes on a pair of round mirrored ones thanks to following Jess on Instagram.